HUAXIA can also provide a water table for their plate cutting machines which captures 98% to 100% of the smoke and thus eliminates the need for a filter. A water table is normally used for cutting mild steel or for cutting products where heat input can play a significant role. Cutting products with high height-width ratios can deform during cutting due to heat input when cutting dry. The parts are also heated up during the cutting process which can obstruct and/or lengthen the unloading process. Cutting underwater ensures immediate part handling after cutting which leads to less downtime.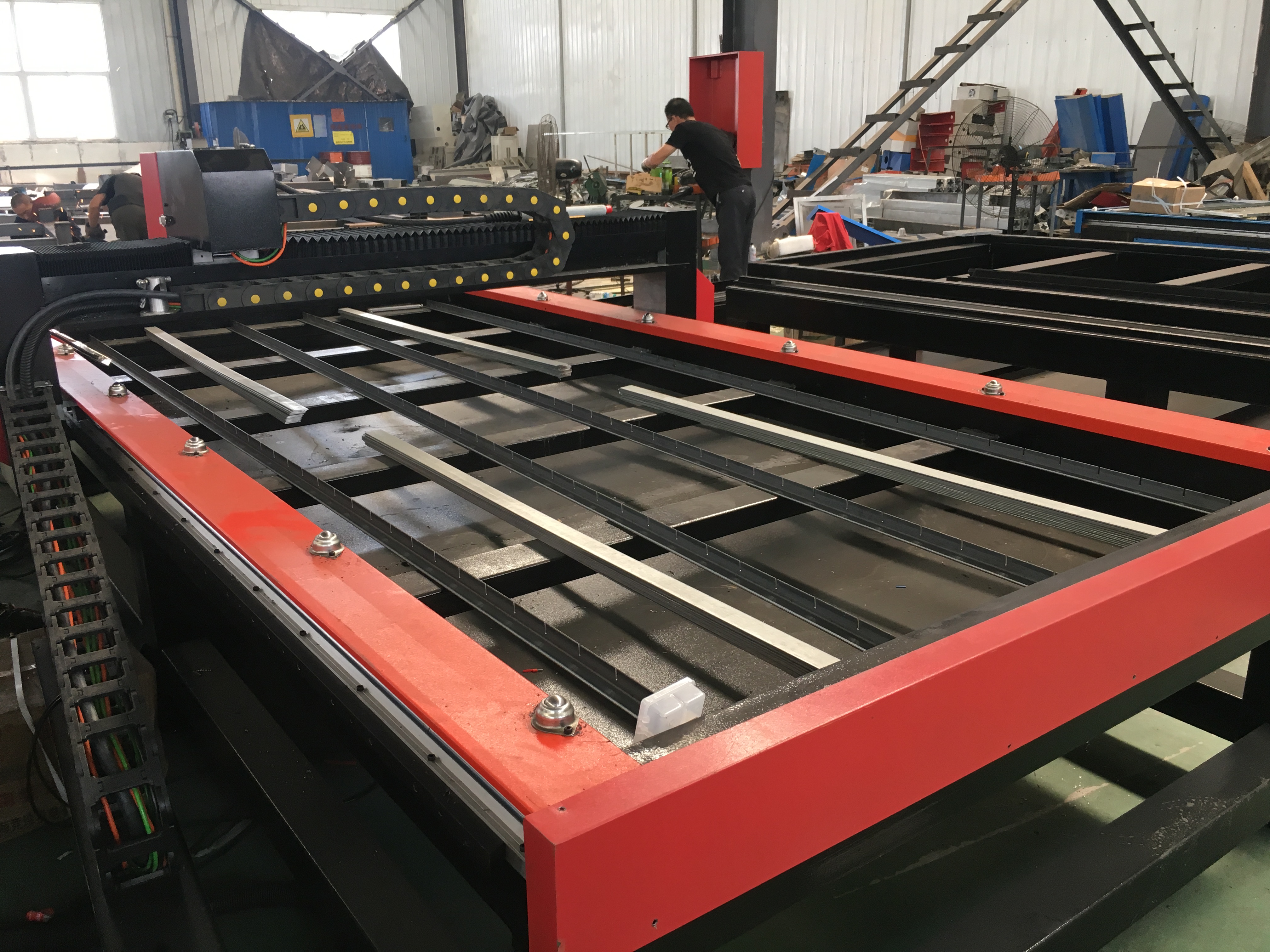 The initial investment is also lower due to the fact that a filter system, to extract the fume and dust, isn't necessary. This makes a water table more appealing for smaller workshops. Dust created by the cutting process is directly absorbed by the water. Because a fume extraction unit and thus ductwork is not required the footprint and the power costs of the whole installation are reduced.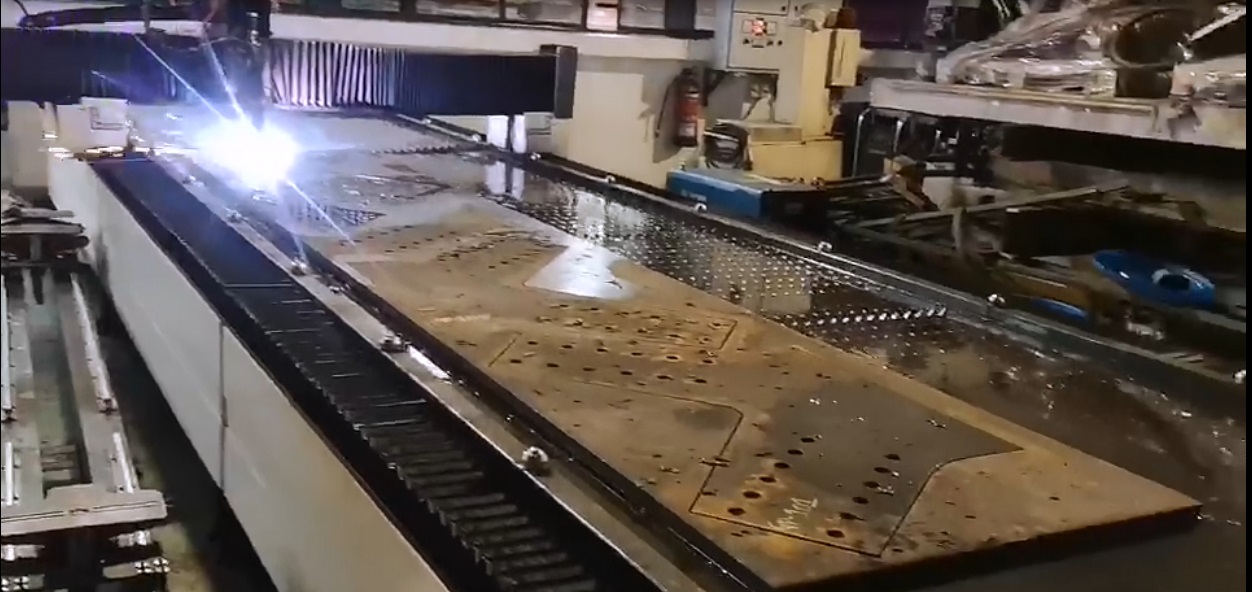 Under water plasma cutting also has some other major advantages above dry plasma cutting. For instance the water reduces the amount of noise created by the cutting process by at least 35 dB which will ensure a better working environment for the rest of the building. It also reduces the amount of arc glare.
Cutting above and below water level is possible. Marking for instance has to be done above water level while heat-sensitive parts are better to cut underwater to fully utilize the cooling abilities of the water. Thin stainless steel also shows less edge discoloration when it is cut underwater.