Two head plasma Cutting Machine is based on the requirements of customers, solve the problem of Plasma Cutting Machine can not be changed or manually change the spacing of the 2 head.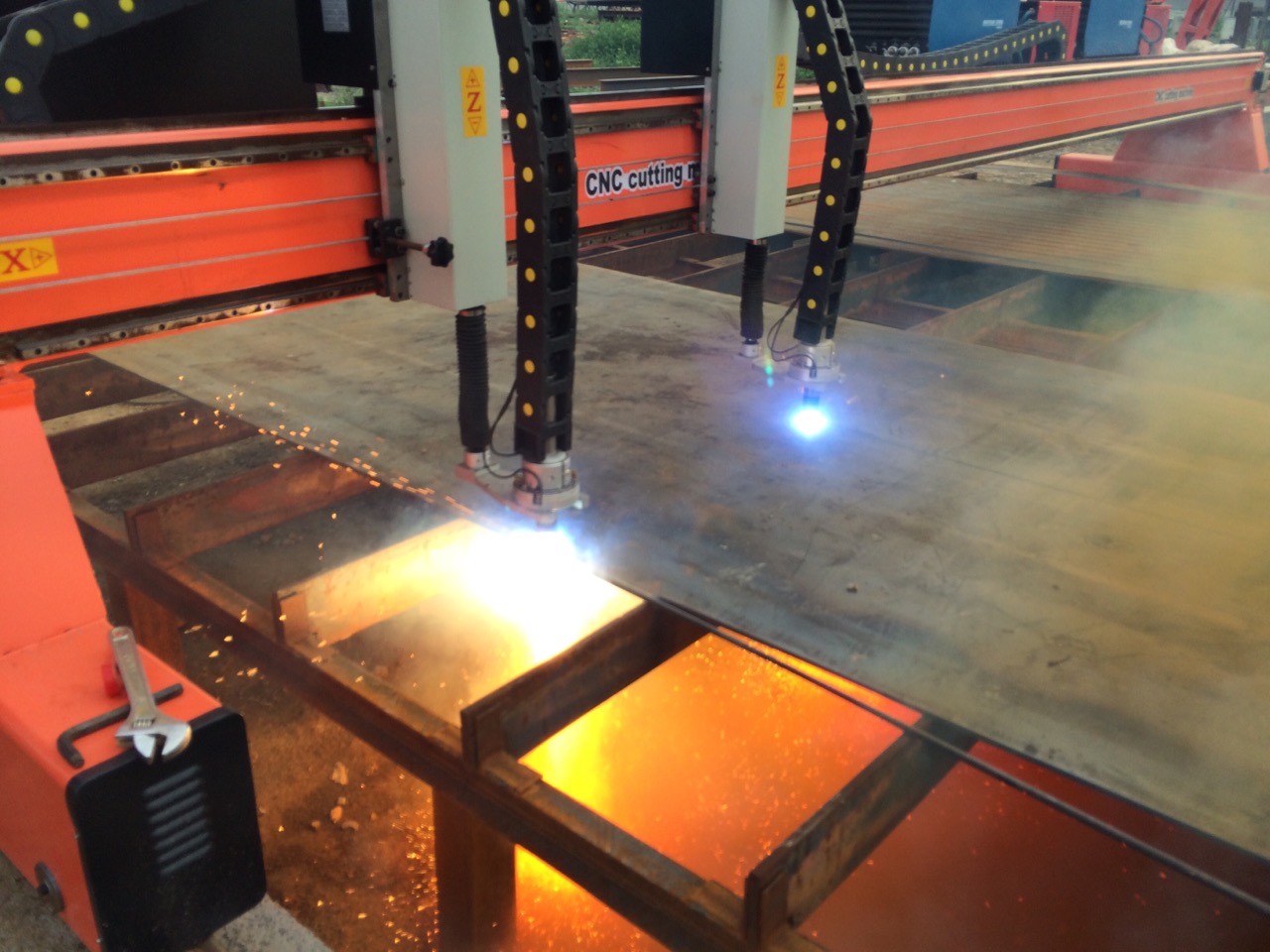 When the plasma cutting machine works, set up the Plasma Machine and it will be automatically control the spacing and two plasma heads can move seperately, the device is compatible with a variety of design software for offline work.
For whole format of the layout, the two plasma heads will look for starting point of their own working area, then begin processing. Ordinary plasma head is relatively fixed and can not be set; While two head plasma cutting machine is cutting free and the custoners can choose double or single heads to cut the large format materials. The customers can choose 1 head or 2 head working plasma cutting machine, it depends on the working area and number of prosessing materials, which can save money.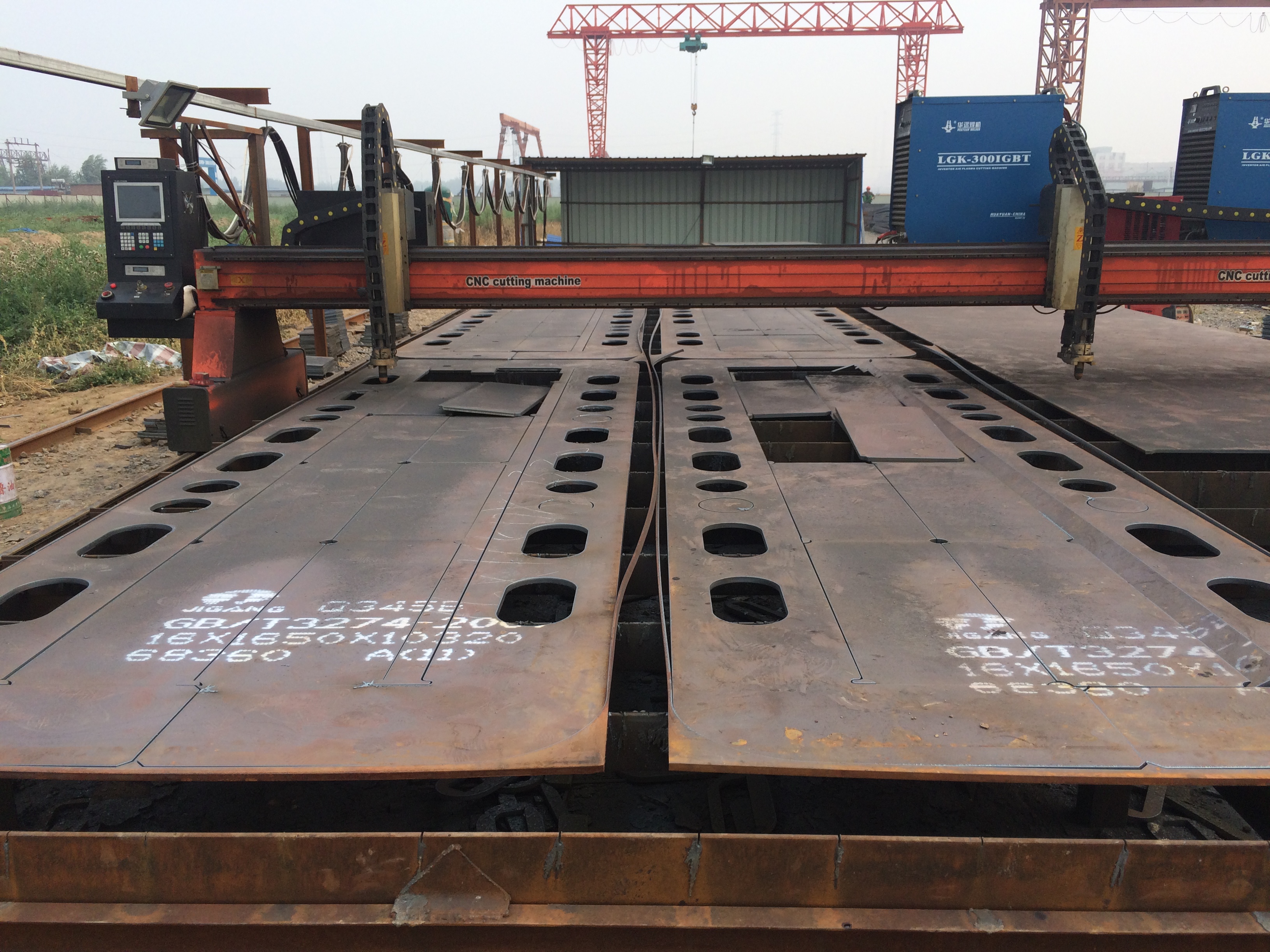 Two heads plasma cutting machine's features:
1, Two heads can be individually separated for movement, like two single-head Plasma Cutting Machines.
2, without manually adjust the spacing of plasma head, the plasma machine can automatically find the cutting position.
3. If materials is more than expected, you can add small graphics on either side, then take full advantage of the material, saving cost.
4. If you want to process large graphics, the machine can also be used single plasma head processing operations.
Jinan Huaxia Machinery Equipment CO.,Ltd
Business Type:Distributor/Wholesaler , Manufacturer , Trade Company , Service
Product Range:CNC Plasma Cutters , Laser Cutting Machines
Products/Service:Plasma Cutting Machines , Fiber Laser Cutting Machines , Laser Cutting Machines , Pipe & sheet Cutting Machines , Plasma Cutters , CNC Cutting Machines
Certificate:ISO9001 , CE
Company Address:NO.6 KEJIA Industrial Park , HuaSheng Road, TianQiao District, Jinan City, China, Jinan, Shandong, China
Previous:
Why need WATER TABLES for plasma cutting
Next:
CNC Plasma cutter: functions and advantages.